Michael Gay, LMT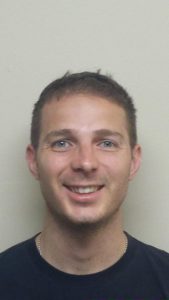 Michael is a Licensed Massage Therapist and a graduate of the Swedish Institute's Massage Therapy Program. He received his undergraduate degree at SUNY Stony Brook University.
Michael works directly with NFPT (National Federation of Professional Trainers) as an SME (Subject Matter Expert) whose responsibility is to develop the examination questions for the entry level professional trainer exam. Michael has been an NFPT certified trainer for over 5 years and has worked with clients ranging from high school athletes to the geriatric population.
Michael is the co-owner/general manager of Pure Fit Club, where he has been instrumental in developing the in-house continuing education curriculum. He has a strong background in pre and post rehabilitative protocols with six years experience in a busy outpatient physical therapy clinic. Additionally, he has volunteered at hospitals and at the Make A Wish Foundation. Michael has worked with several high schools in Westchester developing pre-season conditioning and injury prevention programs in football, baseball, hockey, lacrosse, and softball.