About / Nicole DeLorey
Nicole DeLorey, L.Ac, C.SMA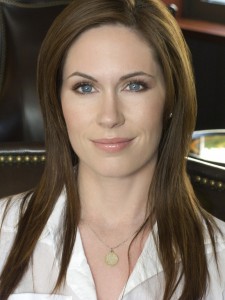 Nicole DeLorey is a board certified, licensed acupuncturist and massage therapist who holds a Masters in Science from Tri-State College of Acupuncture and a Sports Medicine Acupuncture Certification (SMAC). She is currently a faculty member at Tri-State where she works as a clinical supervisor, and a Clean Needle Technique instructor (a national requirement for graduating acupuncture students) for the National Certification Commission for Acupuncture and Oriental Medicine, in addition to maintaining her private practice. She has also served as an assistant instructor in the Sports Medicine Acupuncture Certification program.
Her background as a massage therapist working with myofascial restrictions, holding patterns, and trigger points became the foundation of her work with dance/sports conditions and injuries. Motivated to develop an even greater understanding of the body and it's healing potential, she decided to study and incorporate acupuncture. Nicole's initial acupuncture training included three different styles: Traditional Chinese Medicine (TCM), Japanese Acupuncture (KM) and Acupuncture Physical Medicine (APM). She utilizes a combination of these techniques, specific to the needs of the individual, to address pain conditions and stress disorders.
Nicole completed a year-long fellowship at Beth Israel Hospital and Continuum Center for Health and Healing. While there, she worked closely with physicians to provide care for patients in Family Medicine, Surgery, Cystic Fibrosis, Oncology, Cardiology, Rehab and Hospice. This experience proved invaluable in learning how to integrate eastern and western medicine with many different conditions. She has also completed additional studies with the renowned Dr. Tran Viet Dzung, MD and Eriksonian Hypnotherapy training with Rita Sherr.
The Sports Medicine Acupuncture Certification has allowed Nicole to further integrate Traditional Chinese Medicine, trigger point needling and Western sports medicine. She uses this comprehensive style in her specialized work with elite performers and athletes. Her patients include Broadway performers and principal dancers of the New York City Ballet and American Ballet Theater.